Called to Serve Medallions Deluxe Display Tin Box - 2 coin Missionary set with polishing cloth
Challenge Coin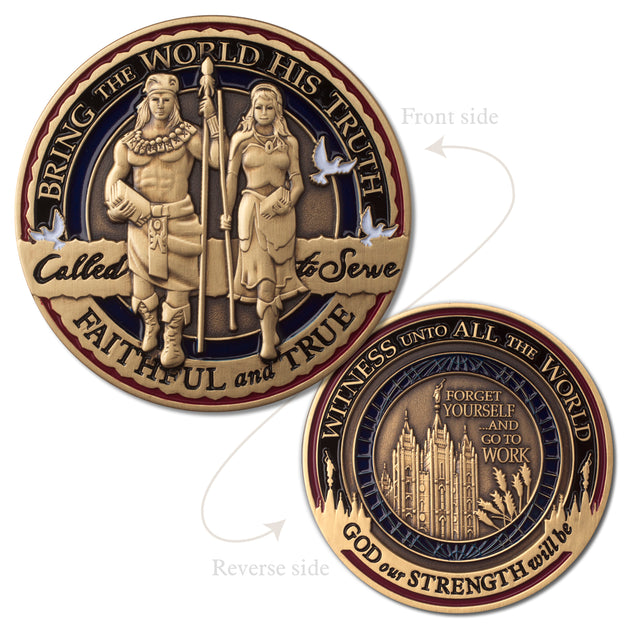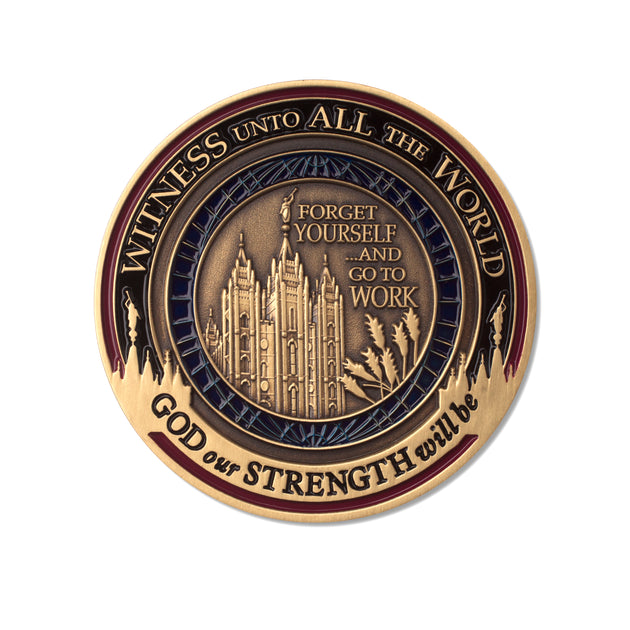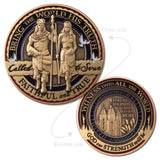 Deluxe set includes 2 identical DOUBLE SIDED solid bronze coins.
A beautiful gift for that special missionary! This coin is a perfect gift and encouragement for missionaries. These challenge coins have great personal value to both men and women of every age and they provide a certain piece of mind simply by having it with you. This high relief coin incorporates two missionaries (male and female) surrounded by 'Bring the World His Truth'. Side two displays the Salt Lake LDS temple with the declaration 'Forget yourself and go to work' and 'God our Strength will Be'. Fits perfectly with optional coin capsule/case or tin gift/collectors box.
Other symbolic design elements are also used to encourage thoughtful pondering.
Includes: Deluxe set includes 2 identical DOUBLE SIDED solid bronze coins (right side shows back, left side shows front), Vintage style aged tin presentation / display box with rubberized foam and clear window, and bonus 6 inch microfiber polishing cloth
Exclusive Design available ONLY through Armor Coin
1¾ inch · high relief · thick · antique bronze finish