Temple Vernal Utah LDS Medallion
Challenge Coin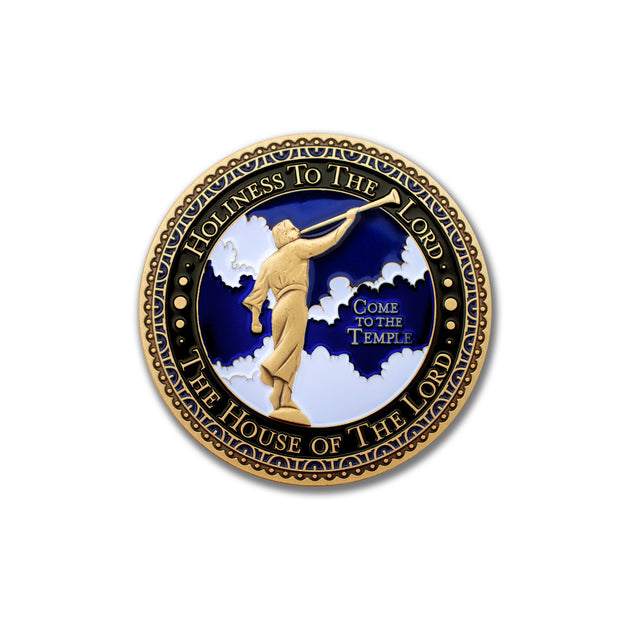 These medallions are superbly designed pieces formed of the highest quality materials.
1¾ inch · high relief · thick · antique bronze finish · protective clear vinyl pouch included · Each piece is individually hand colored and polished · fits perfectly with optional coin capsule/case
Designed and Manufactured by Armor Coin and Emblem
In The Church of Jesus Christ of Latter-day Saints (LDS Church), a temple is a building dedicated to be a House of the Lord. The same as in Biblical times, temples are considered to be the most sacred structures on earth. Mormon temples are the houses of God on earth, holy places where attendees seek guidance and peace and to draw nearer to God.